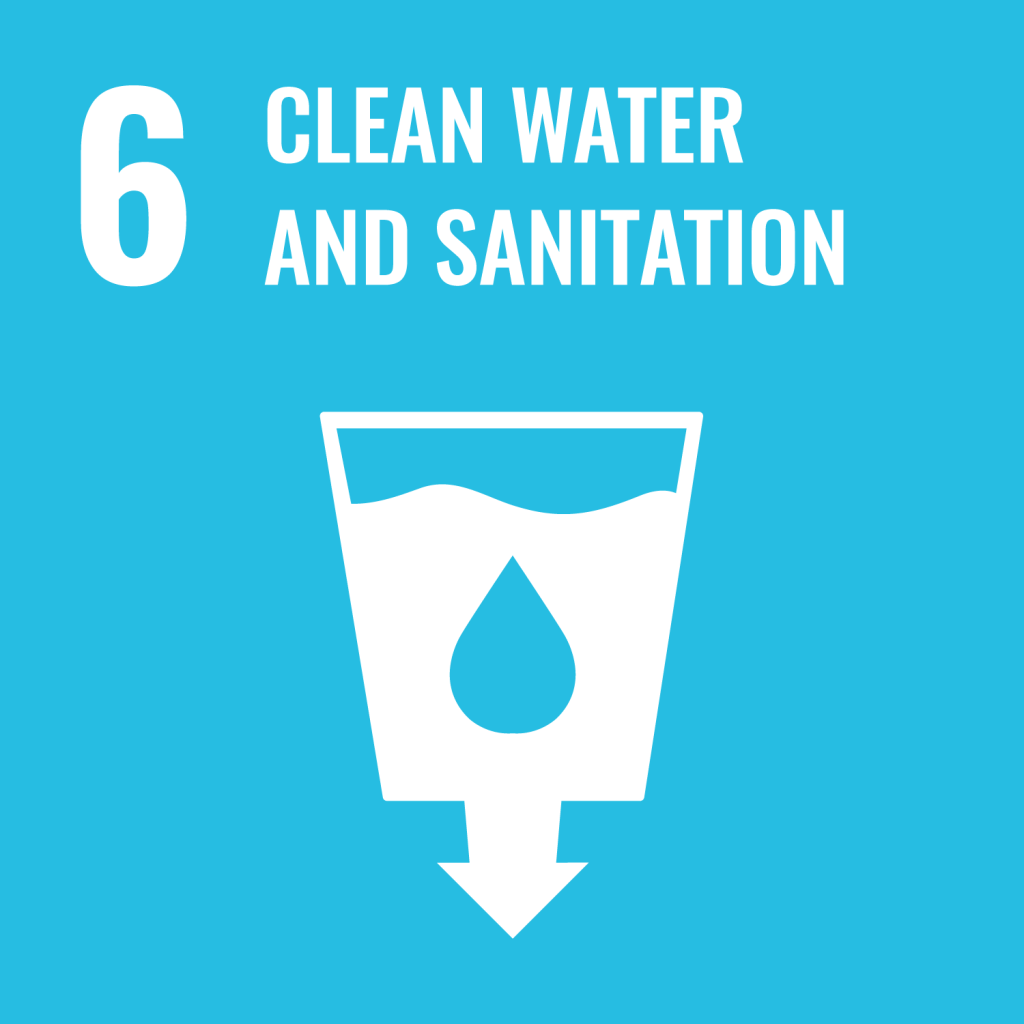 SDG6:
Clean Water and Sanitation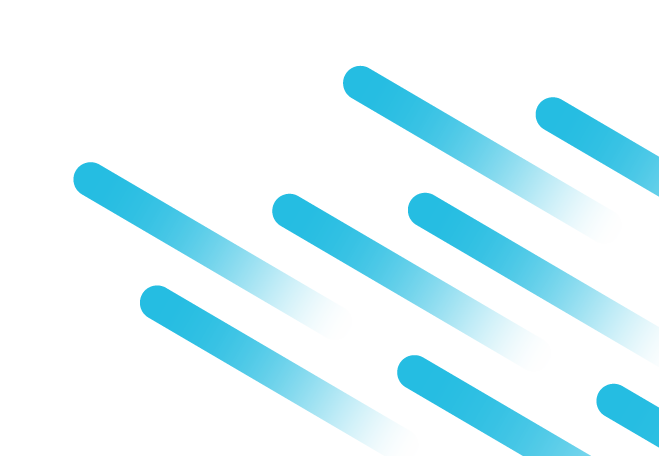 SDG 6 aims to ensure the availability and sustainable management of water and sanitation for all. Despite recent improvements, billions of people still lack access to safe water, sanitation and hygiene. Based on current global rates of progress, achieving universal coverage by 2030 will require a sixfold increase for access to drinking water, a fivefold increase for sanitation and an eightfold increase for hygiene.[26]
The industry's contribution
Mobile technology improves many aspects of water delivery and sanitation provisioning. Effective metering and revenue collection are central to a healthy, functioning water utility, but many utilities struggle to collect their tariff revenues. IoT solutions such as smart water meters can help break the vicious cycle of low revenue collection and poor service.[27] Beyond the economic argument, ensuring public health and environmental standards are also strong drivers for IoT adoption in the water sector.
IoT solutions can also improve access to safe sanitation services. Many sanitation value chains are fragmented, with waste collected from households and then centralised for safe treatment and disposal. Here, IoT can be combined with platform models for coordinating and tracking waste for safe disposal. As with other use cases, the benefits of preventing harmful discharges of waste extend beyond the balance sheet of a single organisation, as there is a multitude of public health reasons to financially support deployments.
Growth of digital payments (in particular, mobile money services) can support IoT growth. For instance, mobile-enabled PAYG water solutions allow low-income customers to pay for what they consume in smaller amounts, rather than a lump sum at the end of a billing cycle (especially for a service that previously may not have provided a steady, timely and safe supply of water).[22]
SDG 6 mobile impact score
Source: GSMA Intelligence
Maximising mobile's impact by 2030
Maximising mobile's impact on SDG 6 by 2030 will rely on IoT solutions being scaled up. GSMA Intelligence forecasts that smart utilities IoT connections will total 3.5 billion globally by 2030, up from 1.7 billion in 2021. In cases where government entities are also major service providers, for example in centralised energy and water, there is an opportunity for public procurements to act as an accelerator of IoT adoption through large-scale deployments. Governments can also support IoT adoption by formulating national standards and specifications for IoT devices, such as smart meters.
Sustainable business management is no longer optional but imperative in the digital ecosystem. In Telecom Argentina, it is embedded in our purpose, cultural transformation and actions, guiding our daily decisions. Our ESG strategy includes several initiatives aimed at enhacing digital skills, promoting digital economy, reducing our environmental impact and harnessing technology for societal progress. We actively encourage the use of technology as a catalyst for development and social inclusion, promoting responsible technology use, fostering cyber-citizenship and nurturing digital talent to strengthen our country's industry 4.0. Our environmental management efforts focus on reducing carbon footprint, improving energy efficiency, adopting renewable energy sources, implementing virtualisation and cloud solutions, deploying IoT solutions and managing waste effectively."
Roberto Nobile, CEO, Telecom Argentina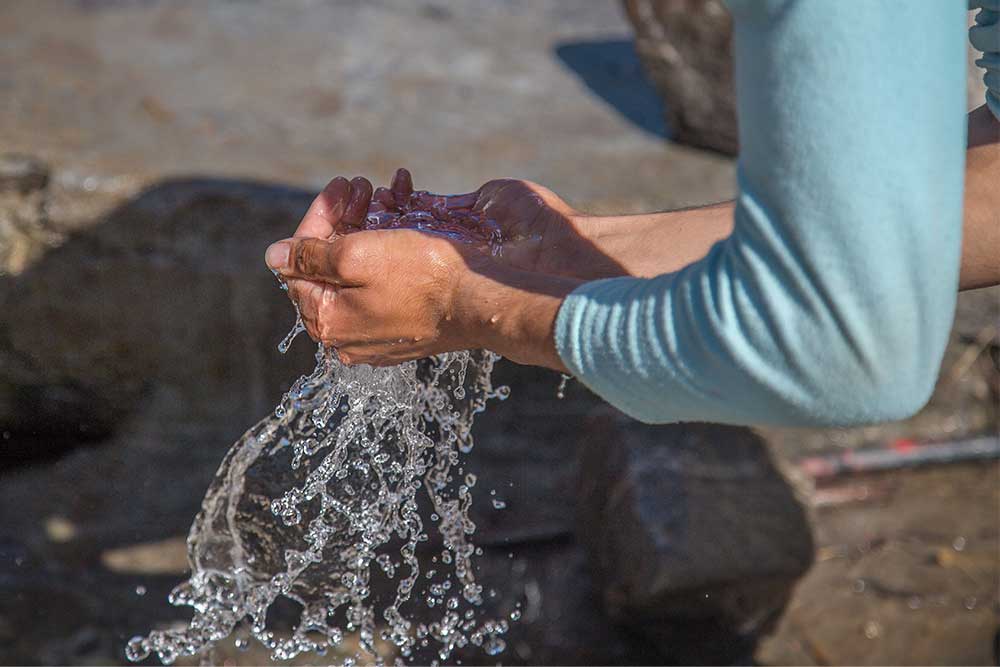 END USER CASE STUDY | Sanitation
Supporting waterless flush sanitation through mobile technology - Loowatt video
In 2015, Loowatt was awarded a grant from the GSMA Mobile for Development Utilities programme to develop a suite of mobile services to track its waste collection processes, collect payments with mobile money and communicate better with its customers. Loowatt, in partnership with Airtel Madagascar, uses mobile technology to support the service and maintenance of waterless household toilets. Customers use mobile money to pay for collection services and SMS to schedule collections and maintenance. Loowatt personnel use the mobile app and web platform to manage operations and track waste from households to the treatment facility.
If we use pit toilets, we would be in trouble when they are full, whereas Loowatt has a systemic emptying service to avoid this kind of problem"
Working towards SDG 6 through water ATMs in Bangladesh – Drinkwell
In October 2017, the GSMA Mobile for Development Utilities Innovation Fund awarded a grant to Drinkwell, in partnership with Dhaka Water Supply & Sewerage Authority (DWASA) and mobile operator Robi Axiata, to operate water ATMs in Dhaka fitted with remote monitoring technology to ensure a safe and reliable water supply.
Before such a card system, I used to stand here until later into the night to collect water, and it used to be crowded, and fights were common. Since this ATM card was implemented, there are no crowds and queues and I can come anytime and collect water from here"
END USER CASE STUDY | Water
Digitising billing and meter reading for water utilities – Wonderkid
In May 2015, the GSMA Mobile for Development Utilities Innovation Fund awarded a grant to Wonderkid to help it develop a suite of mobile tools for four water utilities in Kenya. The grant supported a complaint management and tracking system that allows customers to report maintenance and upkeep issues. It also offered a mobile app for meter readers that allows meters to be photographed, helping to address disputes and verify meter readers' activities in real time. A self-meter reading and payment system allows users to send their own meter reading via SMS and receive a preliminary bill with instructions for paying via mobile money using Safaricom's M-Pesa.
I receive my bill on time, hence I am able to budget myself. Unlike before whereby we used to receive the bill very late, I am left with cash to buy food for my kids and even to pay school fees."
END USER CASE STUDY | Water
Using mobile money to bring clean water to rural Ghana – Safe Water Network
In September 2015, Safe Water Network received a grant from the GSMA Mobile for Development Utilities Innovation Fund to develop an app to digitise its manual water station data reporting systems for 37 water stations. In May 2018, Safe Water Network received another grant from our Innovation Fund to trial mobile money services and M2M connectivity for water ATMs and prepaid household meters in partnership with MTN Ghana.
It has helped me save a lot of money, because first, you had to pay someone to go to the river to get water for you but now I can easily get it at home any time, so it's realy helping"
END USER CASE STUDY | Sanitation
Providing pit emptying services through a GIS-enabled app - KCCA
In 2017, KCCA was awarded a grant from the GSMA Mobile for Development Utilities Innovation Fund to improve access to safe and reliable faecal sludge collection, transportation and disposal services for the residents in the informal settlements of Kampala city, Uganda. The project scaled KCCA's pilot GIS tracking system, enabled by a mobile app and a call centre, while promoting the use of mobile money in partnership with MTN Uganda. This has enabled KCCA to track sanitation service delivery, build capacity for private entrepreneurs and promote the pit emptying business. Over 5000 pit emptying jobs have been completed under the grant so far.
We'd like to thank KCCA for taking care of toilet sanitation. This immensely increases our neighbourhood health. It makes me happy as the chairwoman of our neighbourhood."
Namulindwa Patricia, Uganda
Safaricom supports IoT-based smart water system